So I finally got this recipe up for you guys!!! The hold up was because I'm not a huge fan of fish but uh, after this recipe along with the fried fish I think my mind might have changed. If you followed my instructions from the previous post on how to clean and marinate fish then making this dish is fairly simple.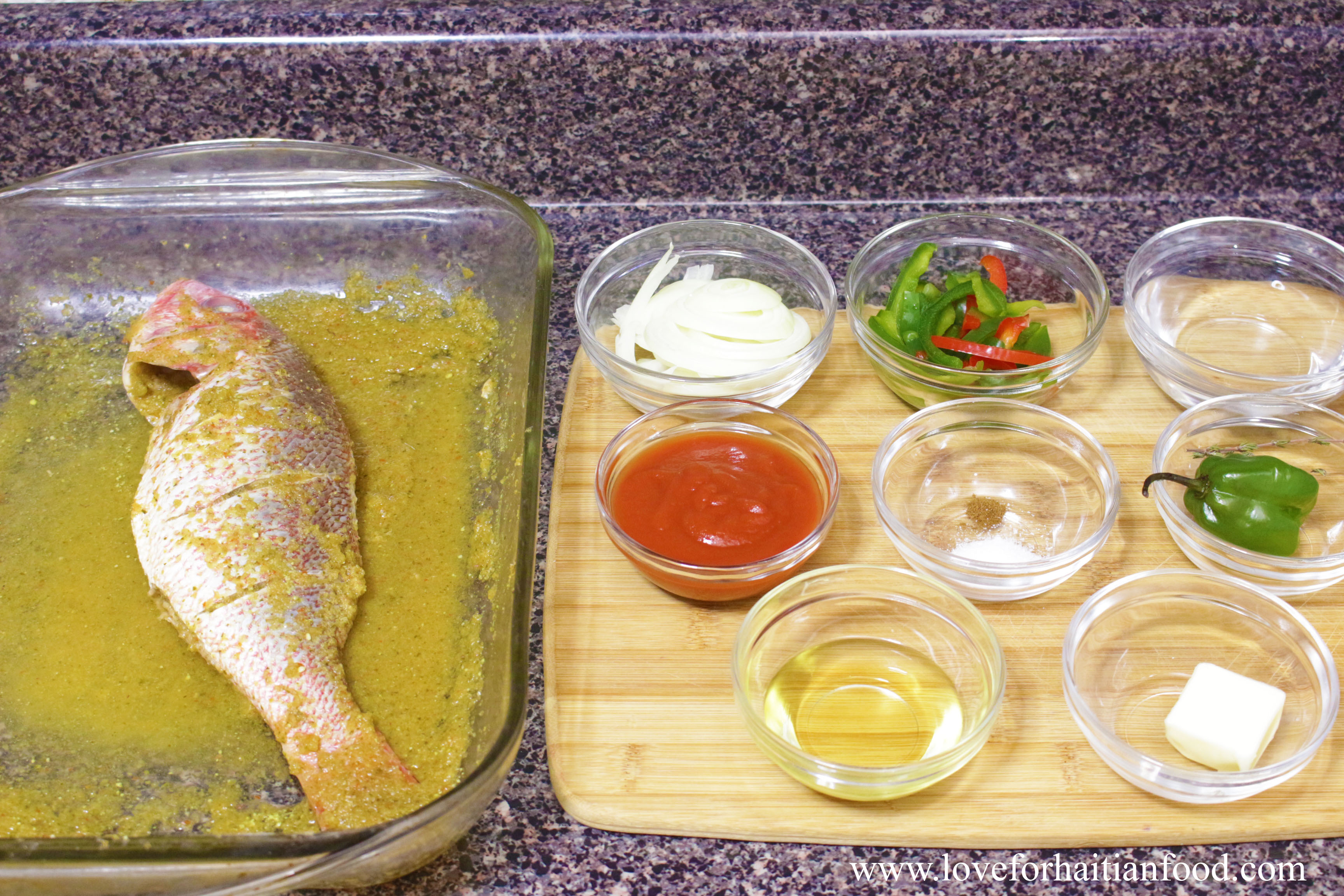 I thought I would need to add salt while cooking the fish but I didn't, it had enough which is why I always say taste your food for salt, everyone has their preference.
Watch the video below to see how I made this dish with the help of my mom of course.
Ingredients
1-2 marinated red snapper
½ cup sliced onions
½ cup sliced bell peppers
1 cup water
⅓ cup tomato sauce
Pinch of clove powder
1 hot pepper
2 sprigs of thyme
⅛ cup oil
1 tablespoon unsalted butter
Instructions
1
To a medium sauce pan add marinated fish and marinade from the bowl. Pour water into the bowl to get the rest of the marinade and pour that into the pan as well.
2
Add tomato sauce, hot pepper, thyme, bell peppers, oil, butter, give it a mix, cover and cook for about 15 minutes on a medium to low flame.
3
After 15 mins has elapsed, using a spoon take sauce and put it all over and inside the fish. Add clove powder, onions, mix and cover for another 5 minutes then you're done.