If you were looking for a great fried fish recipe, look no more, this is it!!! As I stated in the previous post I was not a huge fish fan but here I am a woman that has changed her mind (typical right? LOL at least for me it's typical… I admit it LOL).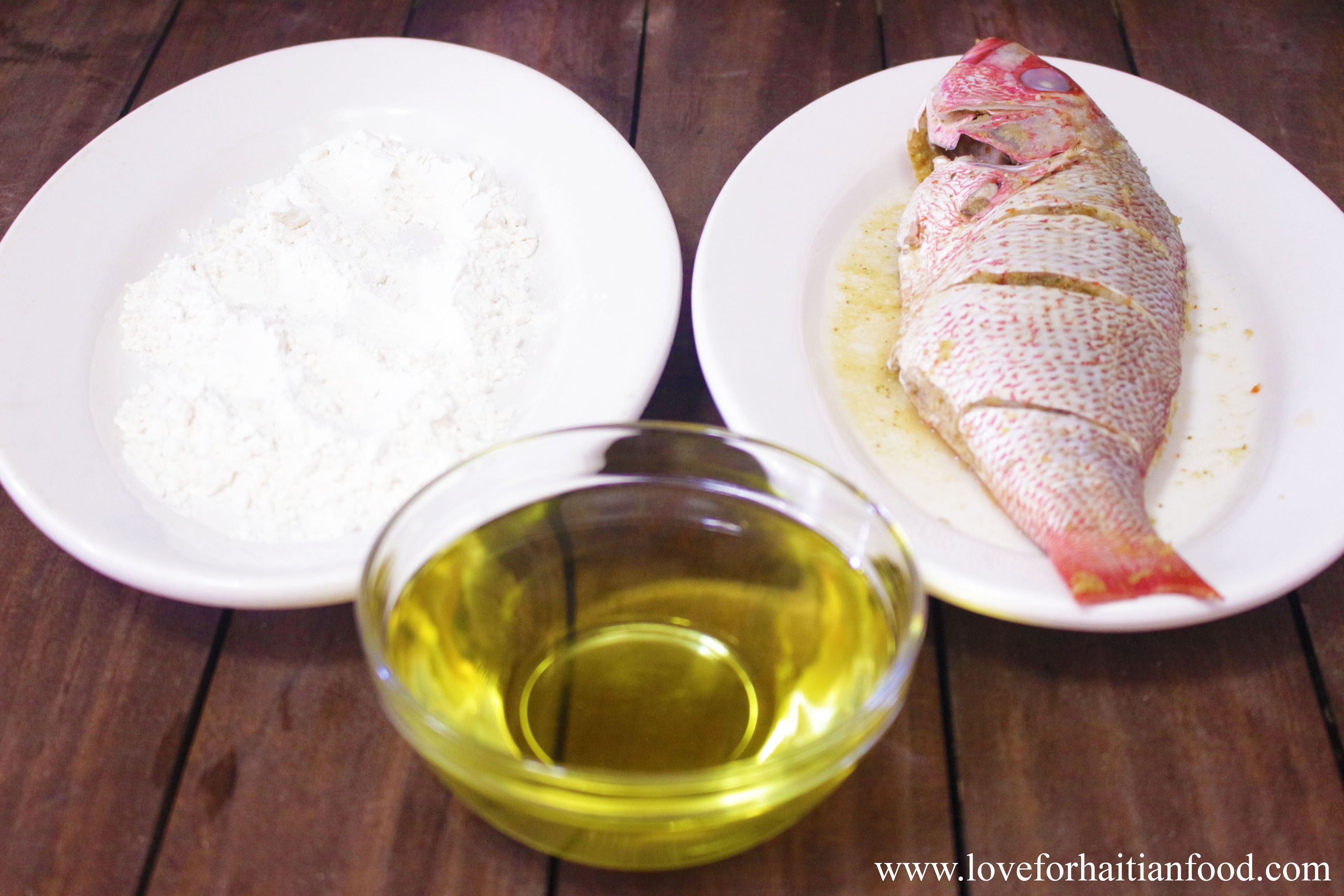 Anyway this fried fish is so simple to make, I had no idea which is another reason why it took so long for me to get this video up. Please see the video and blog post on how to clean and marinate fish before tackling this dish, I guarantee you can do it, if I can do it, you can do it!!!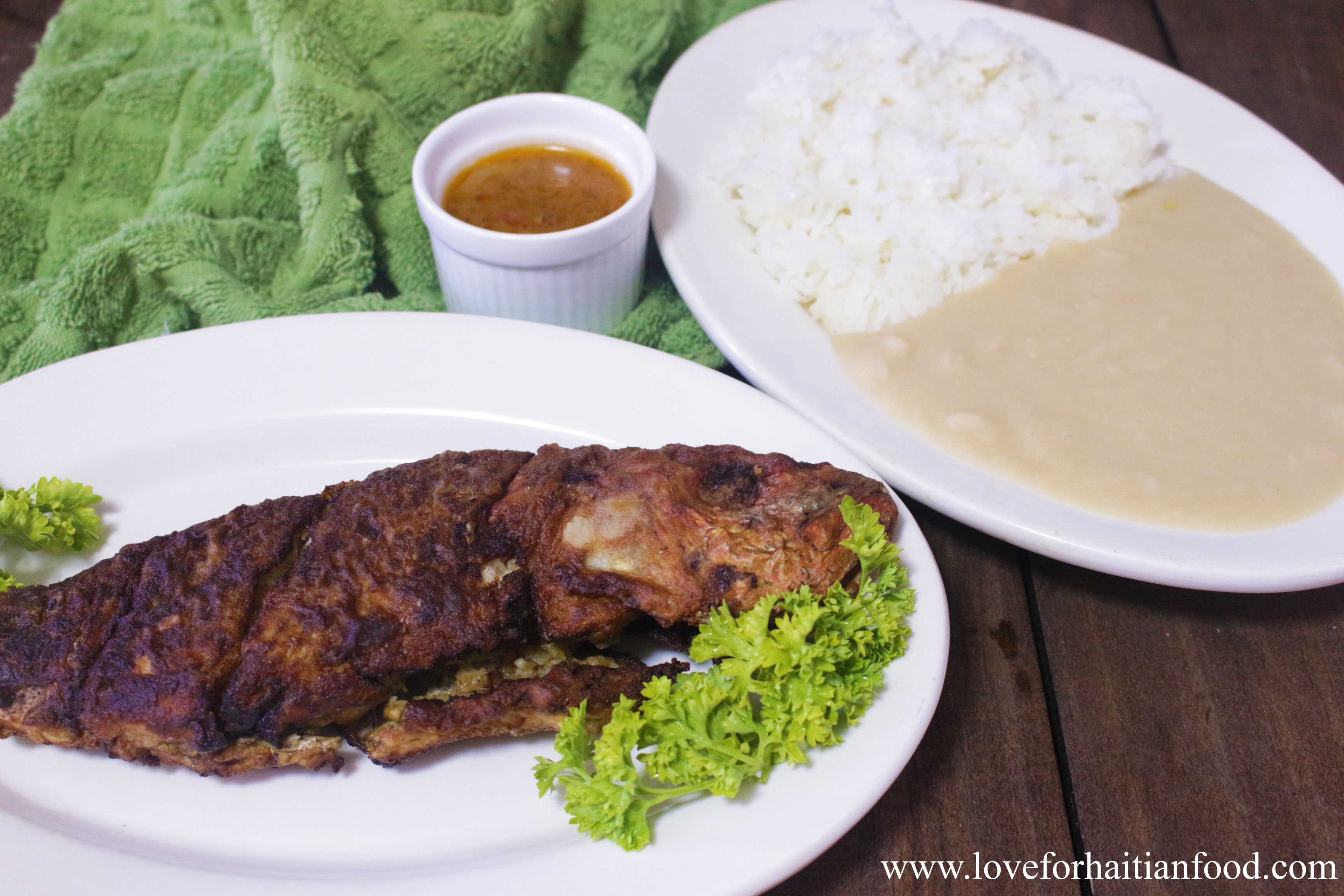 Watch me make Pwason fri here:
Ingredients
1-2 marinated red snapper fish
⅓ cup all purpose flour (for 1 fish) or ½ cup for 2 fish
1 cup oil
Instructions
1
Add oil to a frying pan on a medium to high flame. Allow oil to get really hot.
2
Dredge fish in flour making sure to coat the entire fish then tap off excess flour.
3
Place fish in frying pan and fry for 5 minutes on each side alternating sides for a total of 20 minutes.
4
Place on a plate lined with paper towel, serve and enjoy!
Notes
In case anyone is wondering I used Olive oil to fry this fish.