Before anyone says it, there are many different ways to make Poul nan sòs (chicken in sauce); this is one of the ways my mom makes it and it involves baking the chicken. The other way she makes it is by browning sugar and cooking the chicken in that pou'l bay'l koulè (to give it color). I haven't mastered that method so I can't share it with you yet. The recipe that I am sharing with you can be paired with any rice really, it's really tasty.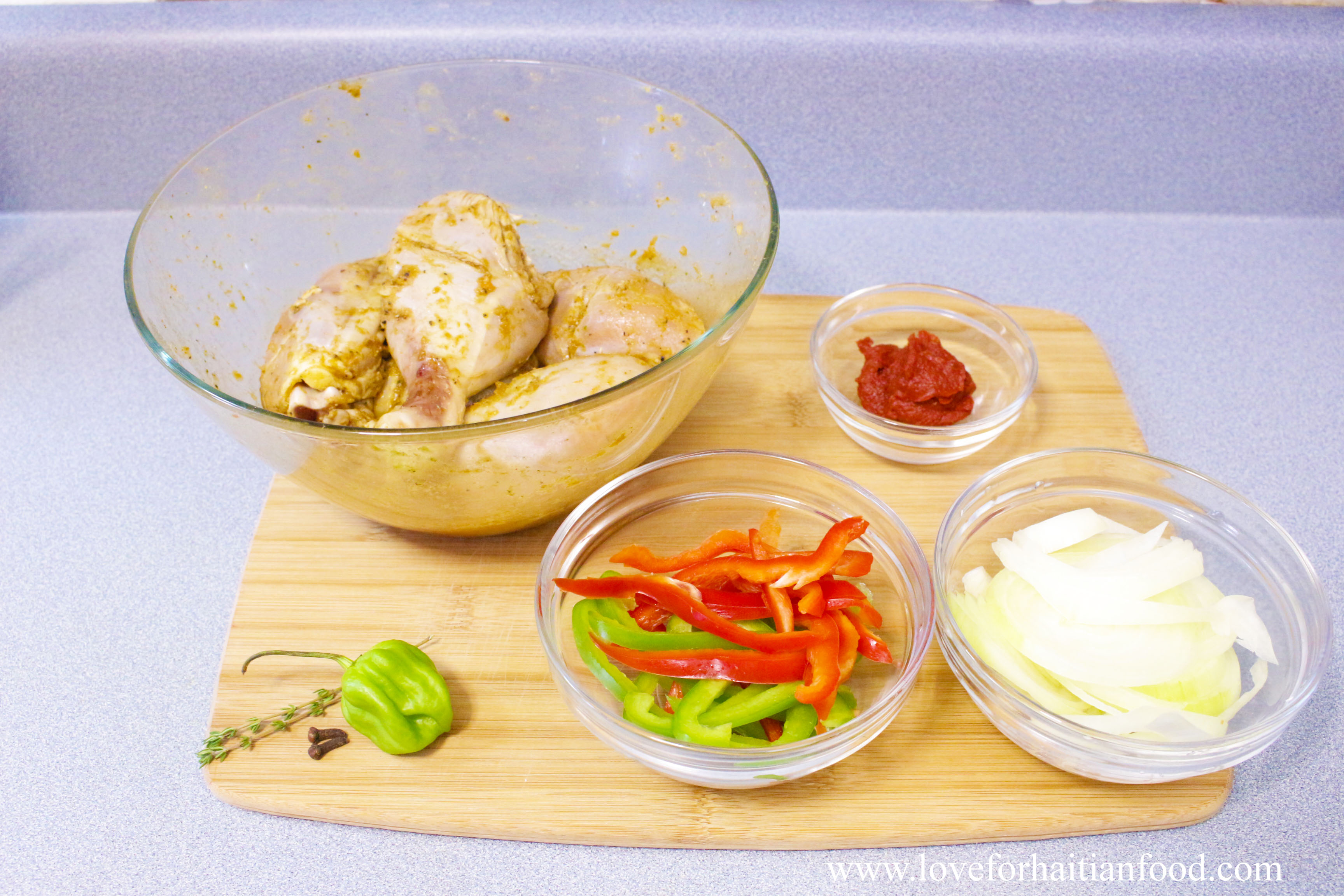 Check out the video and let me know what you think.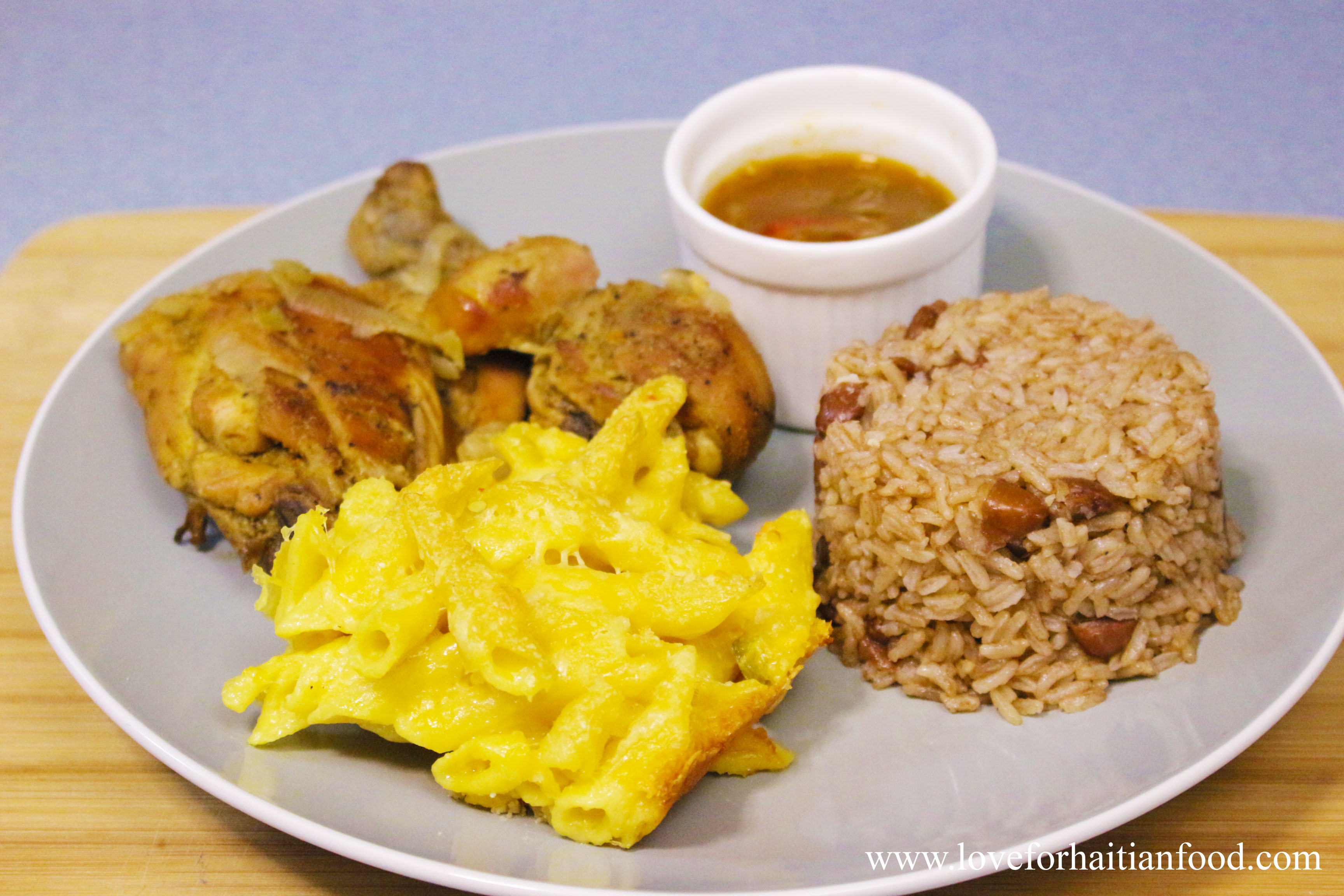 Watch me make Poul nan Sòs here:
Ingredients
2 lbs marinated chicken

1 1/2 tablespoons tomato paste

1 cup bell peppers, sliced

1 cup onions, sliced

1 hot pepper (scotch bonnet)

2 sprigs of thyme

2 cloves or 1/8 clove powder

2 cups water (to boil chicken)

1 cup water or broth (for sauce)

salt to taste
Instructions
2
Add chicken to sauté pan on a medium flame, cover and let cook for 20 minutes.
3
After 20 minutes turn flame off and remove chicken from pan, set sauce aside. Line a baking dish with aluminum foil, add chicken and bake for about 30-40 minutes or until browned on both sides. Turn chicken after 15 minutes to allow it to brown on the other side.
4
After 30 minutes remove chicken from oven. Strain sauce and add it back along with 1 cup of water to the sauté pan on a low flame. Add tomato paste and mix well, taste sauce and adjust seasoning to your preference (You can start by adding 1 tsp. salt). Add chicken and baste it to re-add moisture.
5
Add hot pepper, cloves and thyme and let simmer for 10 minutes then add onions. Cover and let simmer for another 10 minutes. Serve and enjoy!