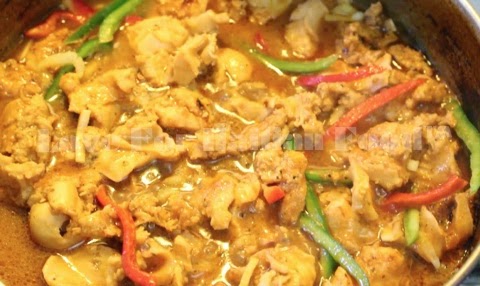 I love love love love Lambi… Can you tell how much I love
it?? LOL… No seriously, I love lambi but I always had to wait for a special
occasion to eat some…
That was then, this is now…
So because of my love for lambi I decided I better
learn how to make it; otherwise I'd have to wait for the next party to have some and I couldn't wait that long.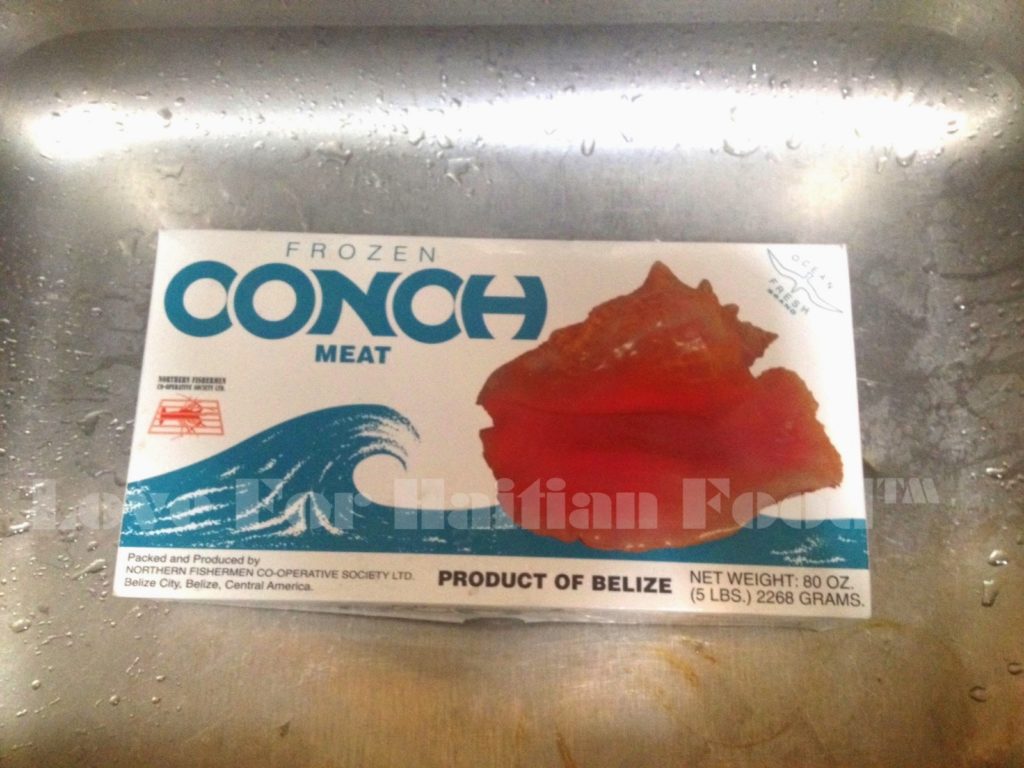 I was always scared to approach making lambi only
to find out recently, that I had nothing to be afraid of because it is fairly
easy to make. I'm proud to say that I know how to make lambi, yes lambi that is
tender and super tasty. Yayyyyyyyy… Check out how easy it is to make in the
videos below. The first video explains how to clean and prepare the lambi for
cooking and the second video shows you how to cook it. I really hope you try to
make it. Bye!
Watch how to clean Lambi here:
Watch how to make Lambi here:
Ingredients
2 1/2 lbs fresh conch
1/4 cup lime or lemon juice
5-6 cloves garlic, sliced
1 small onion, sliced round
1/2 cup thinly sliced bell peppers
1-2 stalks of celery, sliced
1/2 teaspoon salt
1/2 - 1 bouillon cube
1 tablespoon salt-free blended herbs
1/8 teaspoon clove powder
1 scotch bonnet
1 1/2 tablespoon cooking margarine
1/3 cup Epis
1 cup tomato sauce or 2 tbsp tomato paste
1/3 cup oil
4 tablespoon Pikliz liquid or 1/2 tablespoon hot pepper sauce (optional)
Instructions
1
Add lemon juice, salt-free herbs, epis and garlic to cleaned conch and mix.
2
On a medium flame, add conch, 3 cups of water, tomato sauce to a medium pot and cover with lid. Allow it to boil for 15-20 minutes then add oil.
3
Be sure to check periodically to make sure the liquid hasn't evaporated completely. If it has, add one cup of water as needed each time you realize it has evaporated. *I usually add water 3-4 more times during the cooking process.
4
After 30-35 minutes check to see if the conch is tender. You will know it is tender when you are able to pierce it with a fork or knife easily.
5
Once tender, add bell peppers, celery, onion, cooking margarine, salt, hot pepper and mix. Lower flame and let simmer for 10 minutes.
6
Add clove powder, bouillon cube and pikliz juice and let simmer for 20 minutes then turn stove off. Your lambi is done!