Labouyi Banann (Plantain Porridge) is one Haitian dish that I can say I knew how to make at a young age; I've been making this goodness since I was about 12 maybe 13 years old. I loved it so much that I watched my mom make it and mimicked her. Several years later, I still love this stuff, it's a hearty breakfast or evening treat!
This is number 3 for the Labouyi (Porridge) Series. I have more to come soon; Hope you enjoy this series!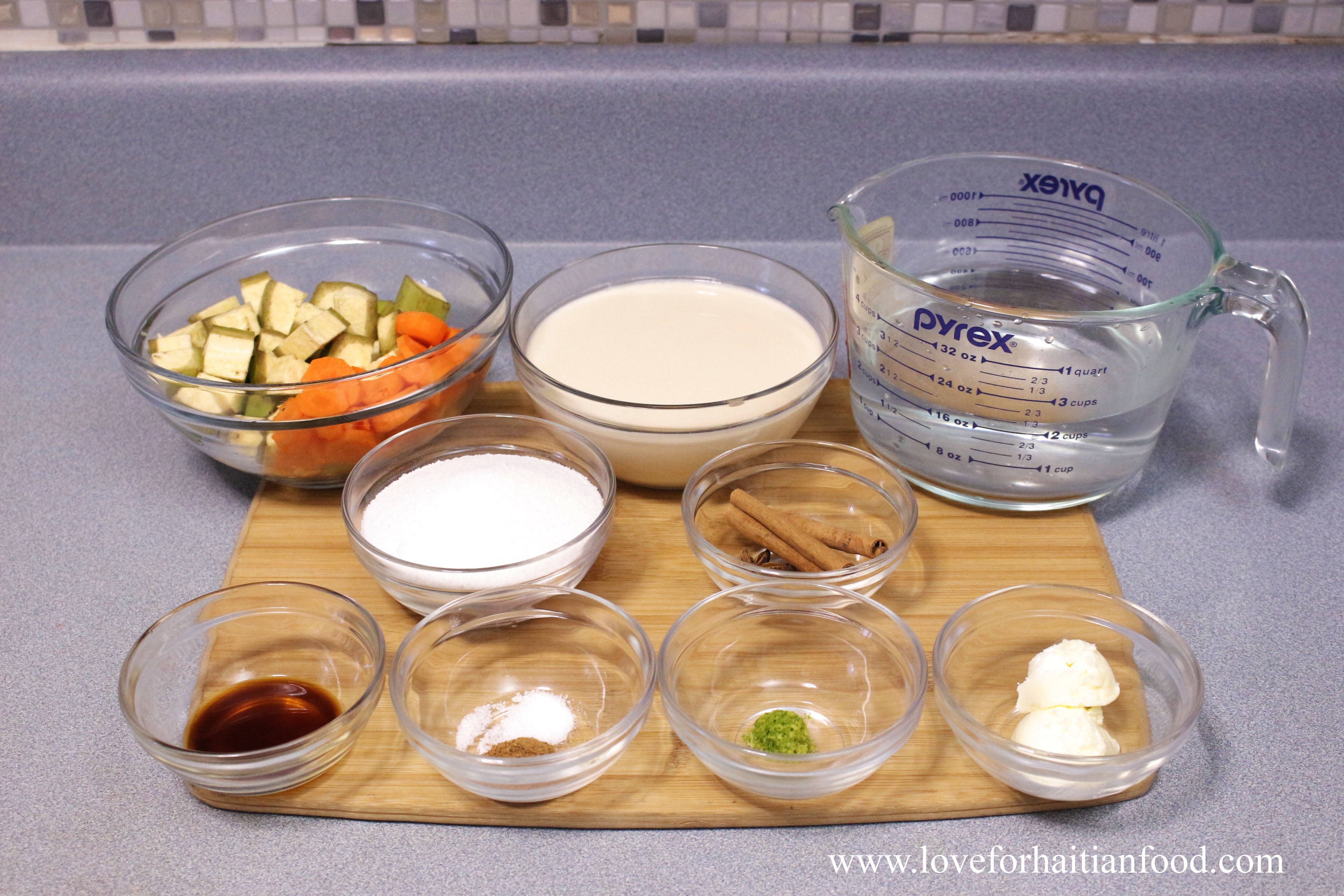 Watch me make Labouyi Banann here:
Ingredients
1 large plantain, chopped into cubes
1 carrot, peeled and sliced
1 (12oz) can evaporated milk
1 cup white or brown sugar
2 star anise
2 cinnamon sticks
1 teaspoon vanilla extract
1/4 teaspoon salt
1/2 teaspoon nutmeg
1/2 teaspoon lime zest
1 tablespoon butter
Instructions
1
On a medium to high flame add 3 cups of water, star anise, cinnamon sticks, lime zest and let that come to a boil. Once boiling, reduce flame and add milk, salt, nutmeg, and sugar. Stir and let simmer while you prepare the plantain.
2
Add chopped plantain and carrot to blender with 2 cups of water and blend until smooth. Add plantain and carrot puree into sauce pan, let cook for about 15 minutes.
3
After 15 minutes add butter, vanilla extract and let simmer for another 10 minutes. Serve hot!