Anyone who knows anything about Haitian cuisine knows that cleaning meat/poultry can be a lengthy process… if you didn't know, you're about to learn today. The process is lengthy because we like to ensure we're dining on the cleanest meat possible. The main thing that stands out in this process is what we Haitians call "chaude" (chode). To chode (
parboil
) your meat (In this video I will only be talking about chicken) you pour boiled water over it, it's supposed to get rid of bacteria; I will go further into detail about this process at a later time.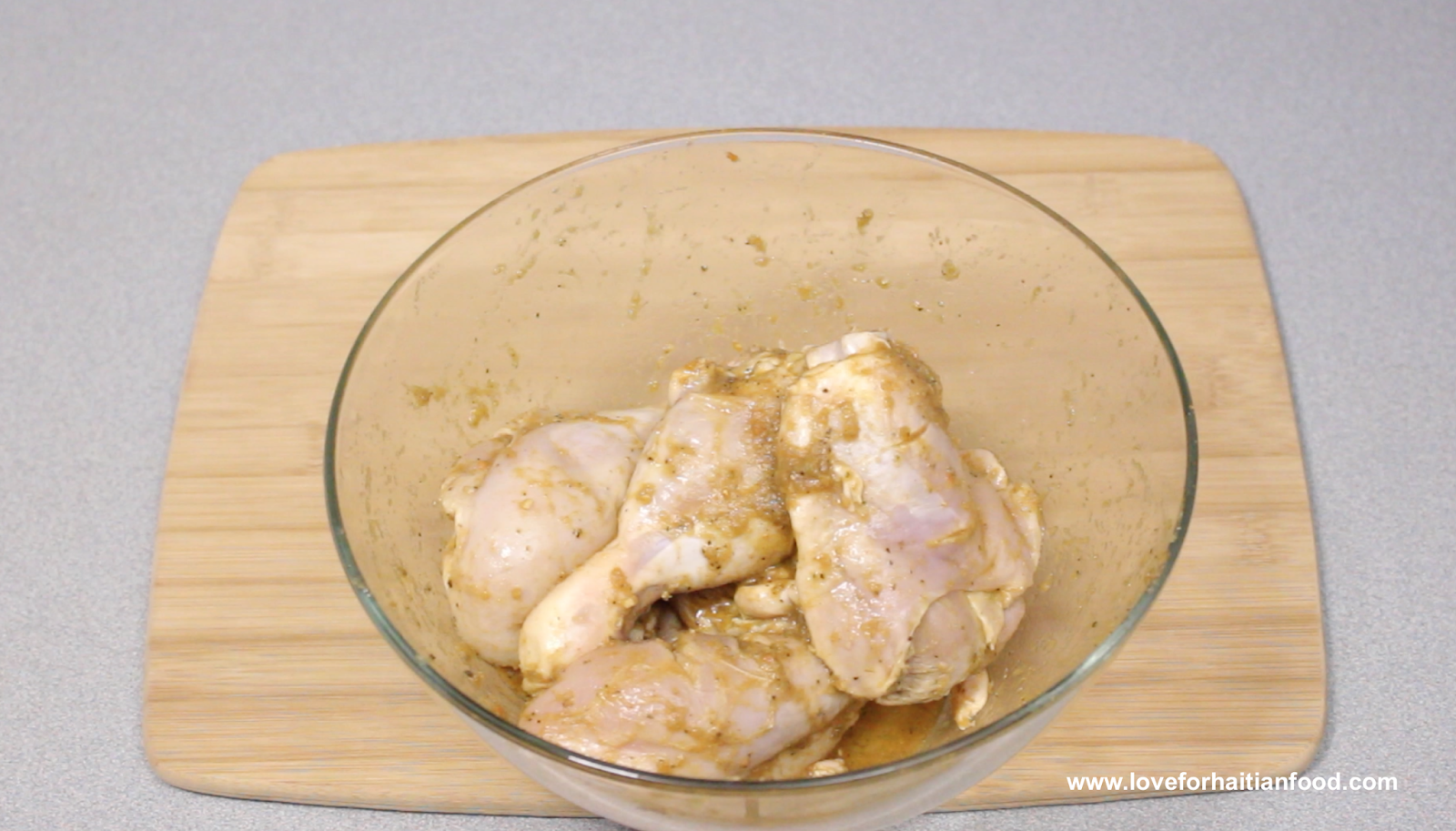 Watch the video to see what I'm talking about.
How to clean and marinate chicken (Haitian style)
Print Recipe
Ingredients
2 lbs of chicken

1/4 cup epis

1/2 teaspoon salt-free blended herbs

1-1 1/2 teaspoon salt

1/2 teaspoon garlic powder

1/4 teaspoon onion powder

1/8 teaspoon black pepper

1/4 teaspoon paprika

1 lime, cut in half, juice reserved
Instructions
1
Remove skin off chicken. Using a small knife or kitchen shears remove all/most visible fat.
2
Pour lime juice over chicken, set 1 tablespoon of the lime juice aside for later use.
3
Boil about 2-3 cups of water, keep hot and set aside for later use.
4
Rub each piece of chicken with lime halves, when done rinse with cold water.
5
Pour hot water over chicken and let chicken sit in water for about 30 seconds then remove, discard water.
6
Add reserved tablespoon of lime juice and epis to chicken and mix well. Combine spices and add to chicken. Marinate chicken for at least an hour or over night.