Ah Papaya smoothie, so delicious. I have to be honest, this wasn't a fruit that I was used to reaching for, in fact I never reached for it. When mom made it, sometimes I would have some and sometimes not… I know you're like um what? Your mom made ji papay and you didn't take some?!?! I know, weird right? I guess it was my lack of appetite, I felt like it was too heavy to have alongside a meal which is how a lot of Haitians enjoy it.
For this recipe I did things a little different from what you're probably used to, I eliminated ice. I like using frozen fruit when making smoothies, that's my preference. So what I did was peel the papaya, removed the seeds, cubed it then placed it in a freezer storage bag and froze it for about 1-2 hours. I like to do this in advance so I always have my frozen papaya on hand. I suggest buying it almost ripened so you can get to making your smoothie right away.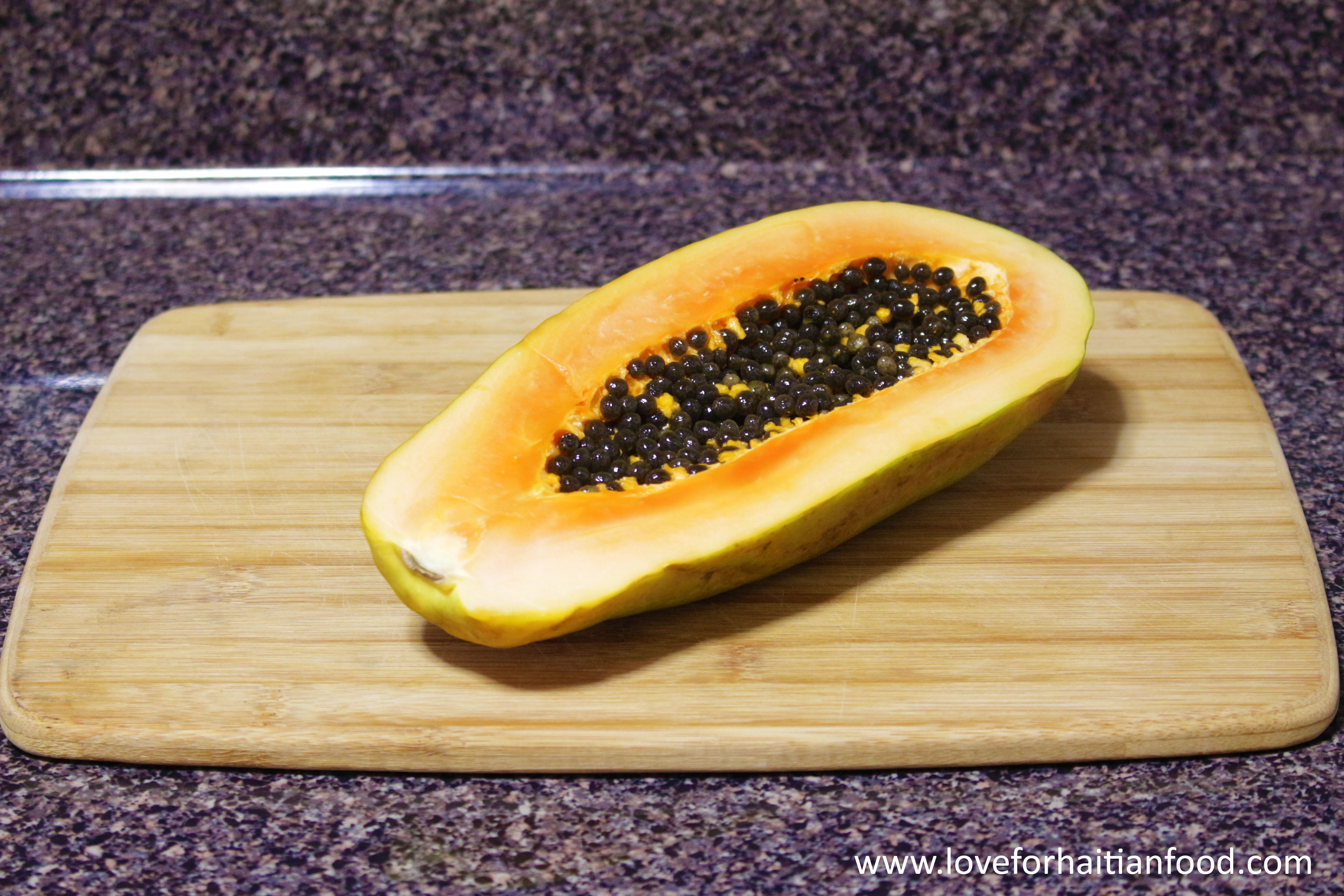 I love using frozen fruit when making smoothies. I guess cause I'm anti ice in my homemade smoothies, ok not anti ice, it's just the fact that we usually don't have ice in the freezer so I had to learn other ways to make it work. Try this recipe, you will definitely enjoy it!!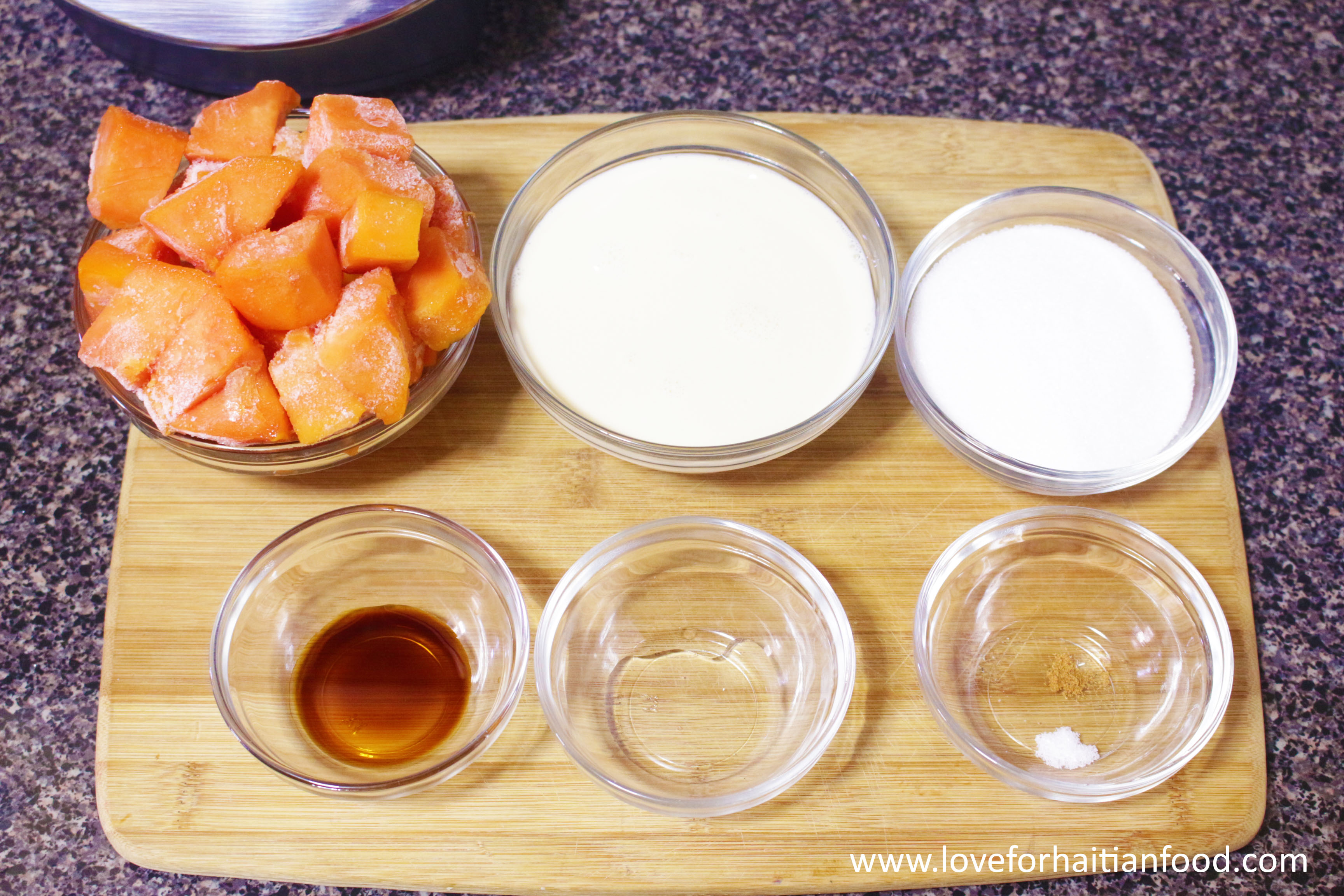 Watch me make Ji Papay here:
Ingredients
½ of a ripe papaya, peeled, cubed and frozen
½ cup sugar
1 (12 oz) can evaporated milk
½ cup cold water
½ teaspoon vanilla extract
½ teaspoon almond extract
Pinch of salt
Pinch of nutmeg
Instructions
1
Peel papaya, slice in half length wise, remove seeds and cut into cubes. Add to a freezer storage bag and freeze for about 1-2 hours.
2
Add all ingredients to a blender and blend for 30 seconds to 1 minute.
3
Serve immediately, enjoy!