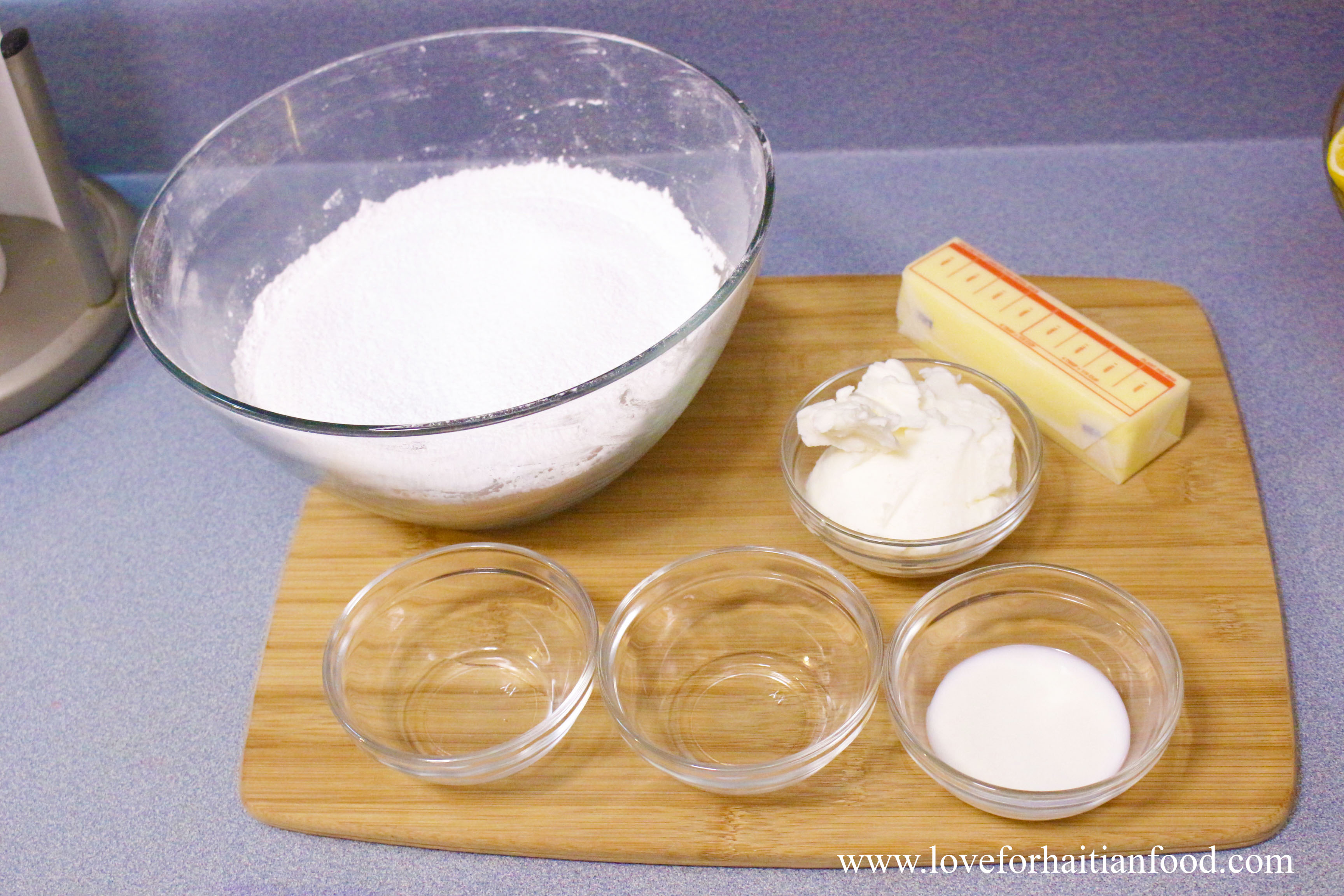 If you're making my Haitian cake recipe then you're gonna need some delicious frosting to go with it and what a better choice than this tasty recipe??? I made this buttercream with both vanilla and almond extract to give it that authentic Haitian cake flavor. Hope you try and like this recipe!
Watch me make Buttercream frosting here:
Ingredients
3 1/2 powdered sugar
1/2 cup (1 stick) unsalted butter
1/2 cup vegetable shortening
1 tablespoon + 1 teaspoon whole milk
1/2 teaspoon vanilla extract
1/2 teaspoon almond extract
Instructions
1
In a medium bowl, using a mixer cream butter and shortening together.
2
Mix in vanilla and almond extracts
3
Gradually add powdered sugar, mixed until well combined.
4
Add milk and mix until desired consistency is achieved.