Avwan (Oatmeal) is one of my favorite breakfast foods, but not just any oatmeal I love it Haitian style. Mind you, I've only had my moms and named it Haitian style based off her recipe. I'm sure people make it different ways but today I'm sharing the way my mom taught me how to make it. I just used regular old fashion rolled oats, I've never tried this using quick oats but you can feel free to experiment. This is number 2 for the Labouyi (Porridge) Series, I have more to come soon. Hope you enjoy this series!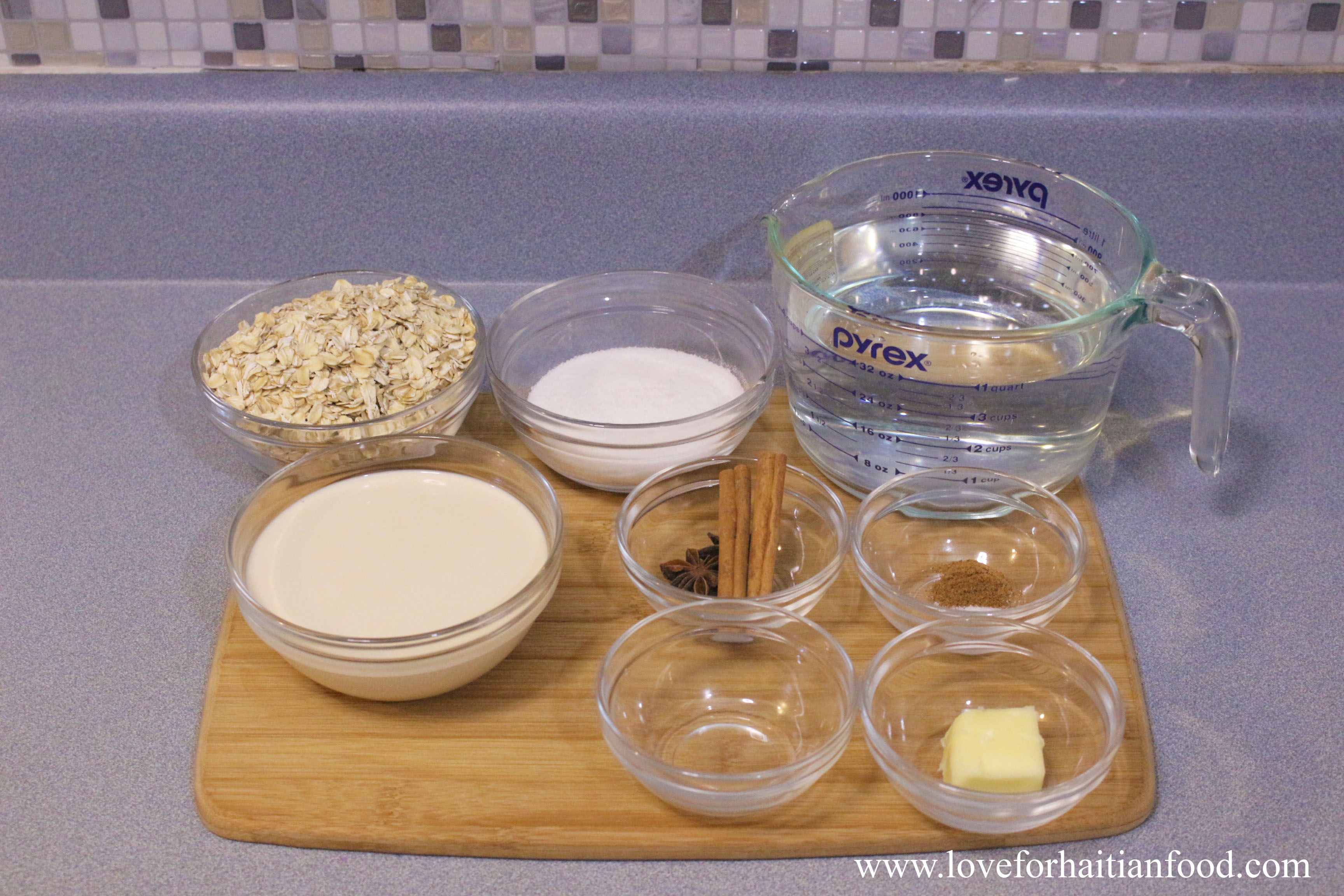 Watch me make Avwan here:
Ingredients
1 1/2 cups rolled oats
1/2 cup sugar or sugar to taste
1/4 teaspoon salt
1/2 teaspoon nutmeg
2 star anise
2 cinnamon sticks
1 can (12oz) evaporate milk
1/2 teaspoon almond extract
1 tablespoon butter
Instructions
1
In a medium sized saucepan on medium to high heat add 5 cups of water, star anise, cinnamon sticks and bring to a boil.
2
Once it starts boiling add milk, sugar, salt, nutmeg, oats and mix well. Lower flame and let cook for 15 minutes.
3
Add butter, almond extract and let simmer for another 10 minutes. Serve will hot, enjoy!
Notes
Cooking time will vary depending on how soft you like your oats, softer oats will cook longer.